61 Hours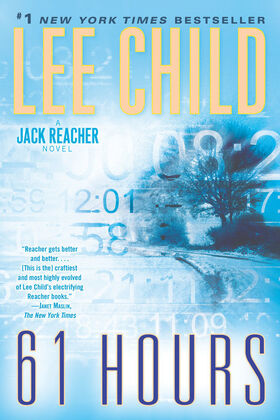 ---
---
---
Original release
March 18, 2010
---
---
---
---
61 Hours is the fourteenth book in the Jack Reacher series written by Lee Child. It was published on March 18, 2010 both in the United Kingdom and in the USA.
Description
Edit
A bus crashes in a savage snowstorm and lands Jack Reacher in the middle of a deadly confrontation. In nearby Bolton, South Dakota, one brave woman is standing up for justice in a small town threatened by sinister forces. If she's going to live long enough to testify, she'll need help. Because a killer is coming to Bolton, a coldly proficient assassin who never misses.
Reacher's original plan was to keep on moving. But the next 61 hours will change everything. The secrets are deadlier and his enemies are stronger than he could have guessed—but so is the woman he'll risk his life to save.
Appearances
Edit
Characters
Locations
Sentient species
Ad blocker interference detected!
Wikia is a free-to-use site that makes money from advertising. We have a modified experience for viewers using ad blockers

Wikia is not accessible if you've made further modifications. Remove the custom ad blocker rule(s) and the page will load as expected.