Die Trying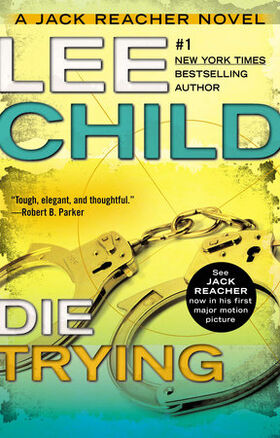 ---
---
---
Original release
July 1998
---
---
---
---
Die Trying is the second novel in the Jack Reacher series written by Lee Child. It was published in 1998 by Putnam. It is written in the third person.
Description
Edit
In a quiet Chicago suburb, a dentist is attacked in his office and forced into the trunk of his own car. On a sidewalk downtown, Jack Reacher and an unknown woman are abducted in broad daylight. Reacher and the mysterious woman are held hostage for ransom. With only their wits and a mutual trust, she and Reacher must escape from a wilderness prison and the grasp of a man bent on revenge.
Appearances
Edit
Characters
Locations
Sentient species
Ad blocker interference detected!
Wikia is a free-to-use site that makes money from advertising. We have a modified experience for viewers using ad blockers

Wikia is not accessible if you've made further modifications. Remove the custom ad blocker rule(s) and the page will load as expected.