Persuader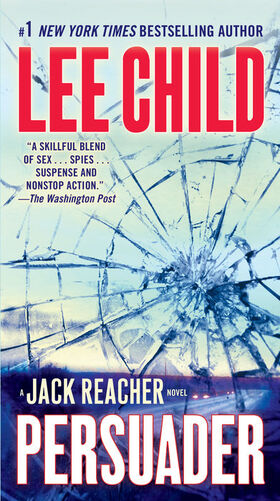 ---
---
---
Original release
May 13, 2003
---
---
---
---
Persuader is the seventh book in the Jack Reacher series written by Lee Child. After a chance encounter with an old adversary, Reacher finds himself once again obsessed with revenge and in increasingly dire straits in an attempt to settle a decade-long score. Reacher infiltrates a criminal organization, quickly rising in the ranks to get revenge on his old enemy.
Description
Edit
Walking along the street, Reacher sees a man who should be dead. Ten years before, that man murdered someone important to Reacher and got away with it. Should Reacher contact the police and let them sort it out? That isn't something Reacher has much patience for. No-wait justice, that's our guy.
Appearances
Edit
Characters
Locations
Sentient species
Ad blocker interference detected!
Wikia is a free-to-use site that makes money from advertising. We have a modified experience for viewers using ad blockers

Wikia is not accessible if you've made further modifications. Remove the custom ad blocker rule(s) and the page will load as expected.