Running Blind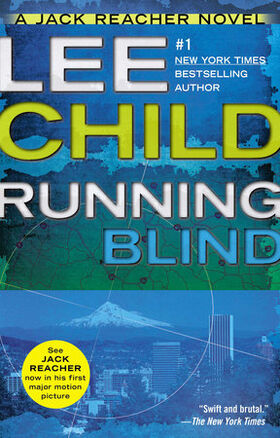 ---
---
---
Original release
United States:
July 13, 2000
United Kingdom:
April 20, 2000
---
---
---
---
Running Blind is the fourth book in the Jack Reacher series written by Lee Child. It was published in 2000 by Putnam in America and Bantam in the United Kingdom. In the United Kingdom; the book was released under the title The Visitor. It is written in the third person.
Description
Edit
Sgt. Amy Callan and Lt. Caroline Cook are both high-flying, career army women, both victims of sexual harassment by their superiors, both forced to resign. And now they're both dead. The murder investigators are sure Reacher has the answers to their question: how did these women die? And why?
Appearances
Edit
Characters
Locations
Sentient species
Ad blocker interference detected!
Wikia is a free-to-use site that makes money from advertising. We have a modified experience for viewers using ad blockers

Wikia is not accessible if you've made further modifications. Remove the custom ad blocker rule(s) and the page will load as expected.