The Enemy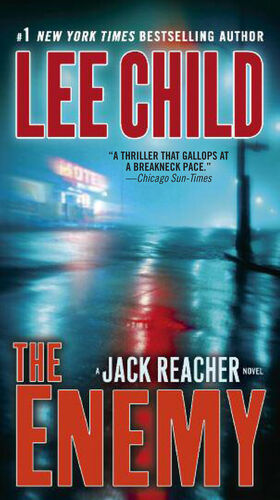 ---
---
---
Original release
May 11, 2004
---
---
---
---
The prequel, The Enemy is the eighth book in the Jack Reacher series written by Lee Child. It is narrated in the first person.
Description
Edit
This is a prequel, set in 1990 before the events of Killing Floor. Reacher's still an MP, still a company man, still held to a strict code of ethics. When a general is found dead in a sleazy motel in North Carolina, it opens up a real can of worms. And while Reacher looks for answers, he could discover he's not such a company man after all.
Appearances
Edit
Characters
Locations
Sentient species
Ad blocker interference detected!
Wikia is a free-to-use site that makes money from advertising. We have a modified experience for viewers using ad blockers

Wikia is not accessible if you've made further modifications. Remove the custom ad blocker rule(s) and the page will load as expected.