The Hard Way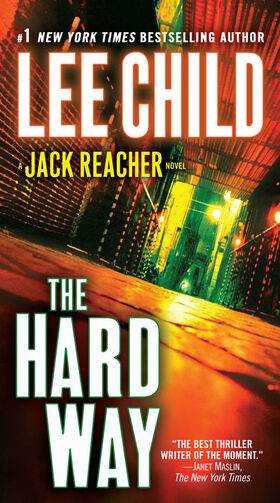 ---
---
---
Original release
May 16, 2006
---
---
---
---
The Hard Way is the tenth Jack Reacher novel written by Lee Child. It was published in 2006 by Delacorte Press. It is included among the majority of his novels written in the third person.
Description
Edit
Drinking espresso in NYC, Reacher sits…watching. Possibly, even relaxing. Yah, that's not gonna last. Soon he's helping a man whose wife and daughter have been kidnapped. This man knows how to wage war, but all-out war will only get them killed. What he needs is a hunter, an investigator; what he thinks he has is a man he can control.
Appearances
Edit
Characters
Locations
Sentient species
Ad blocker interference detected!
Wikia is a free-to-use site that makes money from advertising. We have a modified experience for viewers using ad blockers

Wikia is not accessible if you've made further modifications. Remove the custom ad blocker rule(s) and the page will load as expected.