Without Fail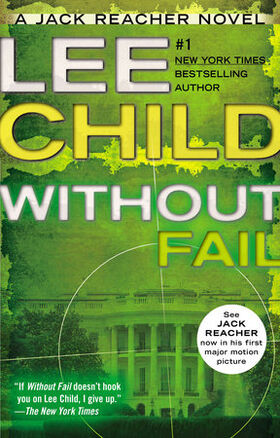 ---
---
---
Original release
May 9, 2002
---
---
---
---
Without Fail is the sixth book in the Jack Reacher series written by Lee Child. It was published by Putnam in 2002. It is narrated in the third person.
Description
Edit
One Secret Service mandate is to protect the Vice President; they're the best at doing just that. Or so they think. When Reacher is hired to test their assumption, he doesn't know he's not the only one after the VP. But these killers who want the VP dead don't know about Reacher either, and that may be their only mistake.
Appearances
Edit
Characters
Locations
Sentient species
Ad blocker interference detected!
Wikia is a free-to-use site that makes money from advertising. We have a modified experience for viewers using ad blockers

Wikia is not accessible if you've made further modifications. Remove the custom ad blocker rule(s) and the page will load as expected.